Geofences are used to automatically detect when a device enters or leaves a geographic location.
Available with Premium.
Geofence types
Three different types of geofence are supported:
Account
Each account can have up to 20 geofences that are monitored by all devices in the account. Configure these geofences by selecting Manage > Geofences:


Mobile user
Each mobile user can have 1 geofence that is monitored by the device. Configure this geofence by selecting Manage > Mobile app > Users > Edit: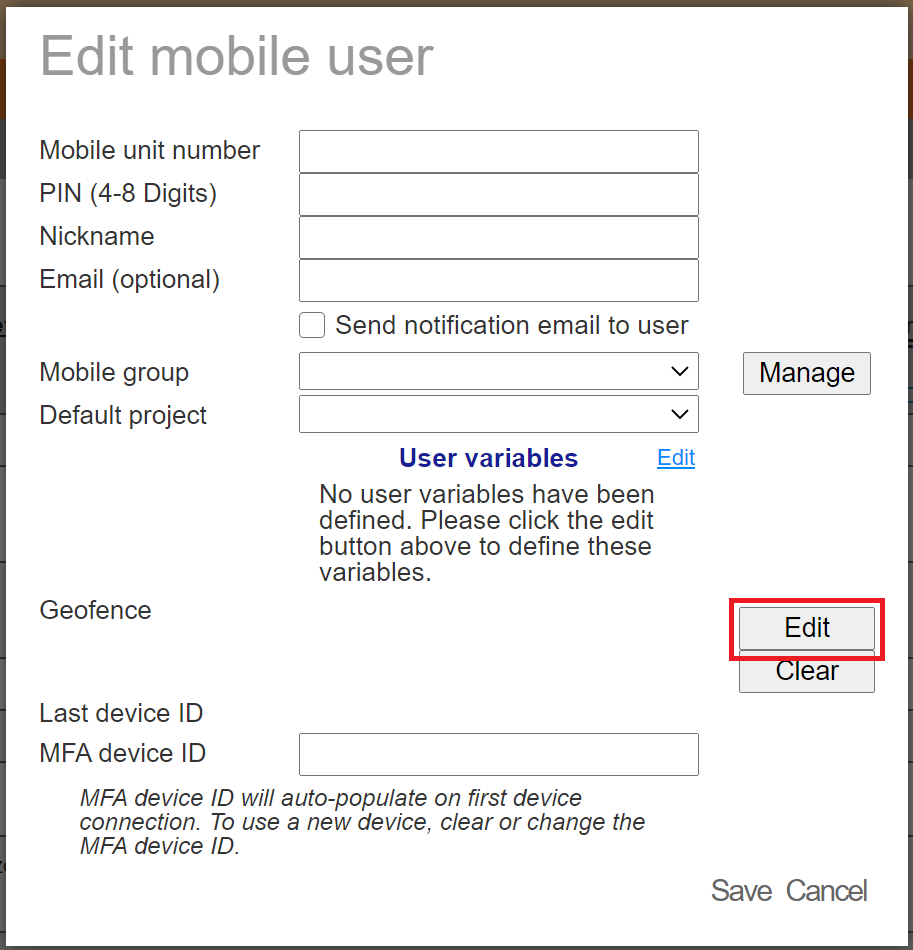 Dispatch
Each dispatch can monitor one or more geofence(s) by including Geofence widget(s) in the dispatched form. Geofence(s) will be monitored by the device while the dispatch is present on the device: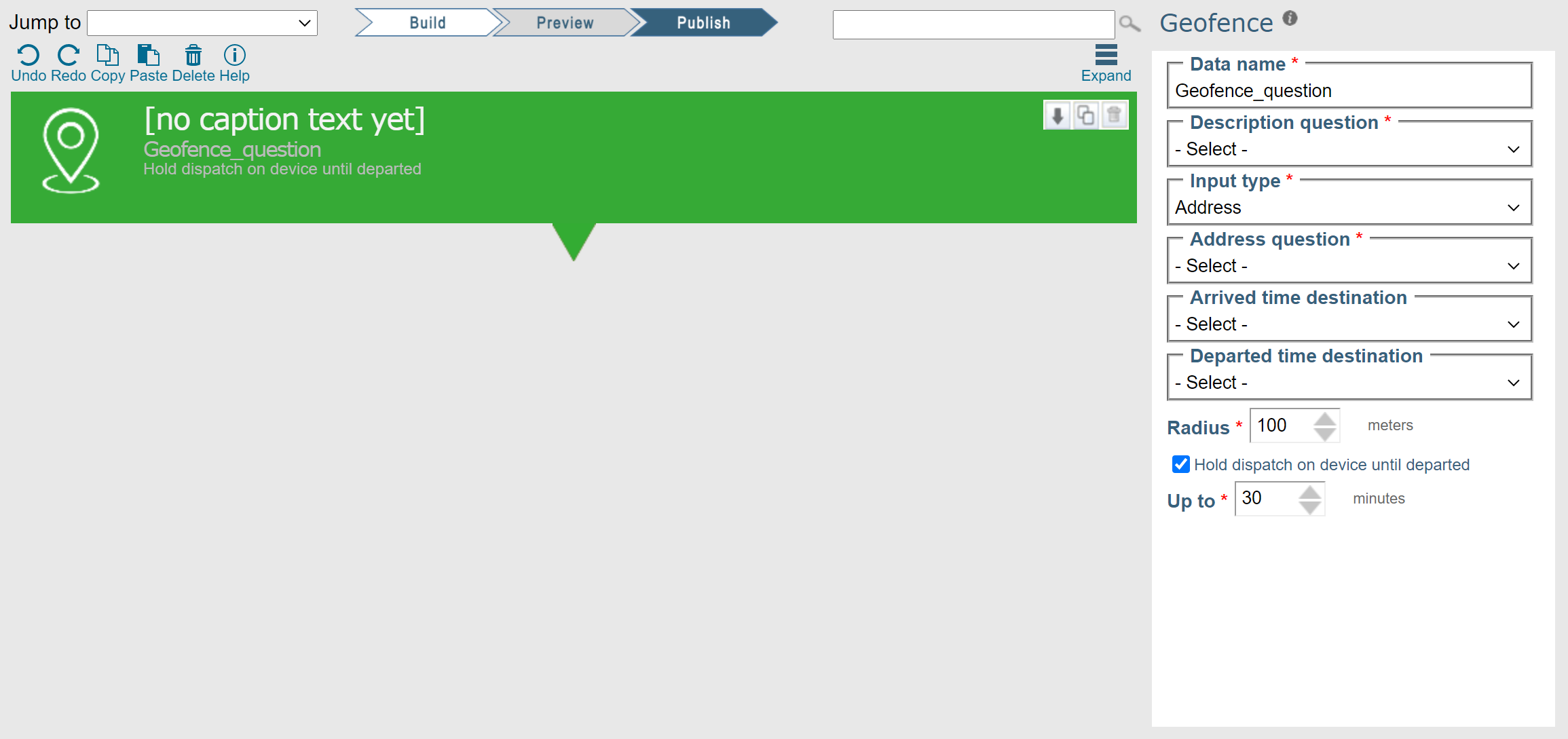 Read more about dispatch geofences
Add and edit geofences
Add and edit account and mobile user type geofences: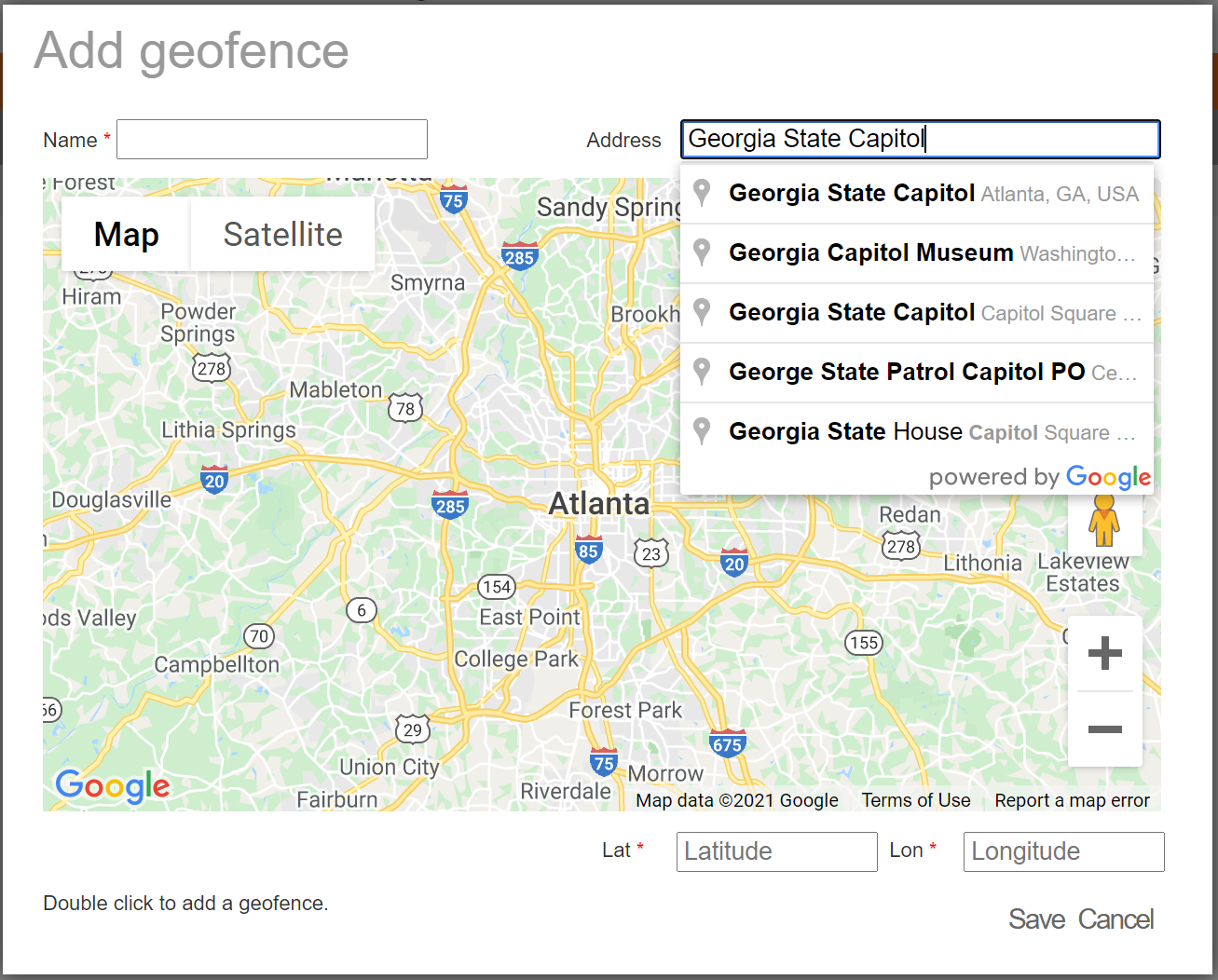 To add the geofence to the map, search an address or center the map on the location and double click the map: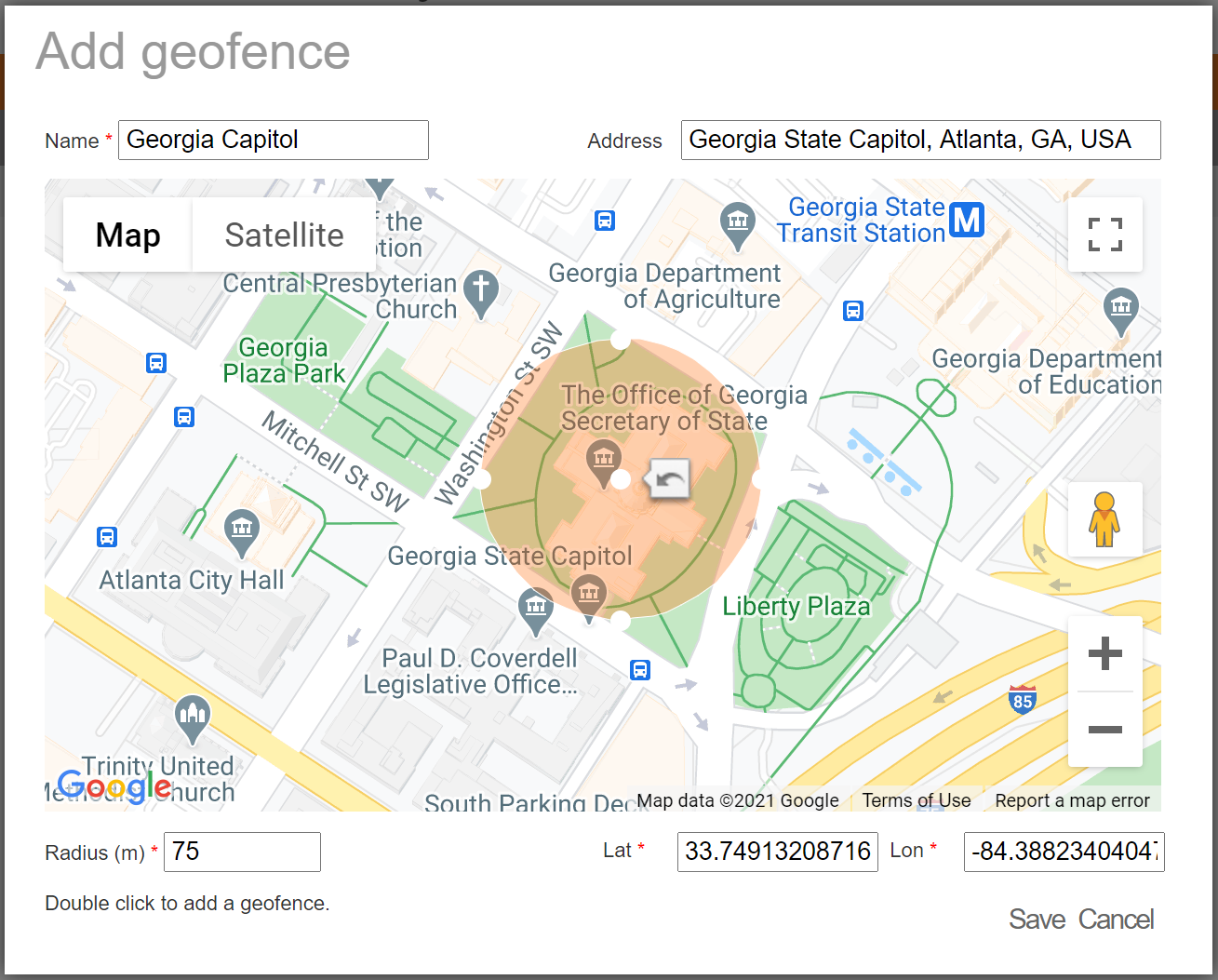 To resize the geofence, adjust the Radius field or drag the edges of the geofence.
To re-center the geofence, click and drag the white dot in the center of the geofence.
Note: Radius values below 50 meters may not be detected accurately.