The Payment tool is a 16 or 15 digit numeric field that allows a user to enter a customer's credit card number manually into a mobile form. The numeric digits are visible on the screen while the user enters them; however, once the user moves to a new field, each of the first 12 numeric digits (or 10 digits for AMEX cards) is replaced with an "X" to ensure that the full credit card number remains hidden. When the form is submitted, the full credit card number remains hidden from everyone - except to users who have permission to edit the submitted form via either the 'View Data' or the 'Dispatch' tab. The credit card number also remains hidden when the form is converted to PDF, is sent to an email address via PDF, or is printed.
Integrating With ProPay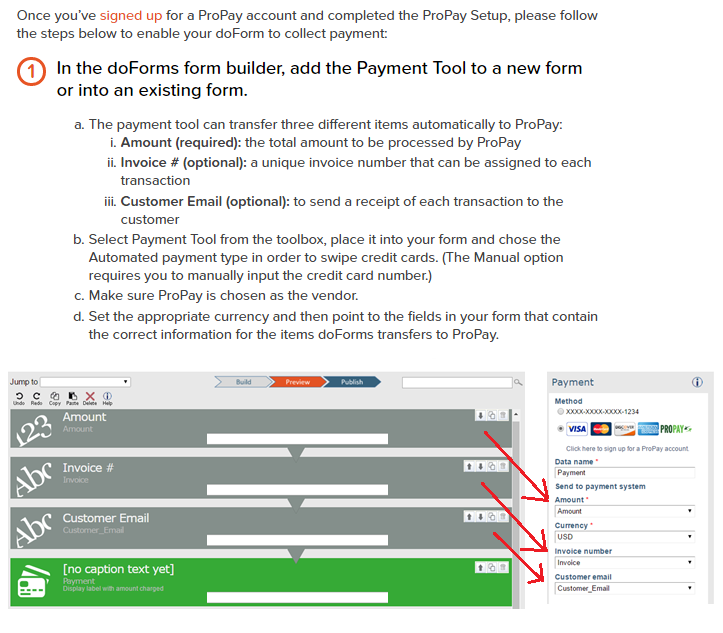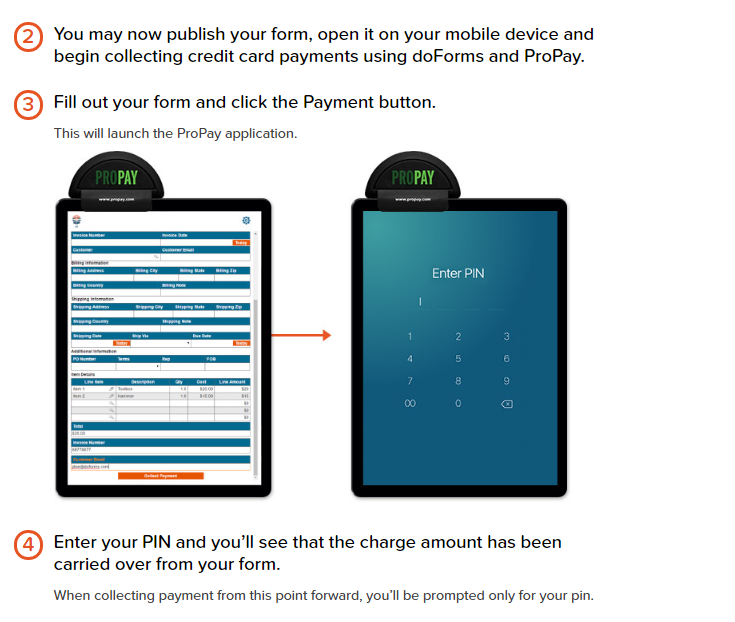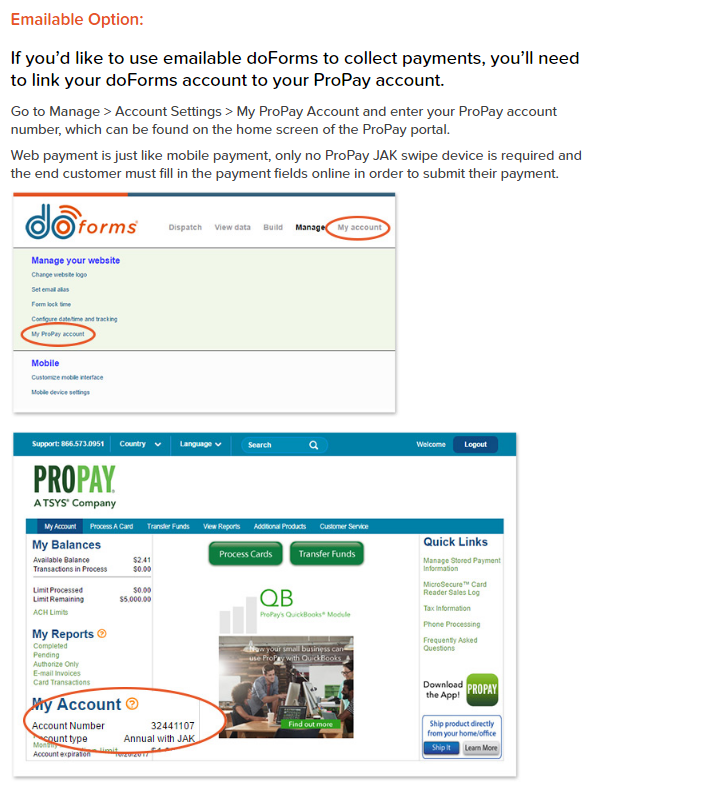 Properties
Method: Choose which method to use to record payment.
Actions