Follow these steps if doForms support requests files from you iOS device.
Open the Files app on your device.

Look for the "Browse" option on the bottom of the app and then tap on the option "On My iPhone" or "On My iPad" depending on the device you're using.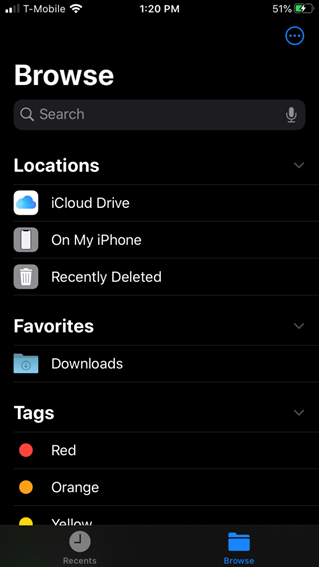 Find the doForms folder and then tap on it to open and find the contents of the doForms Mobile App on your device.
Find the Instances folder listed and hard press the icon to view a list of options for the folder and search for the Share option to email the folder to support@doforms.com as a Zip file.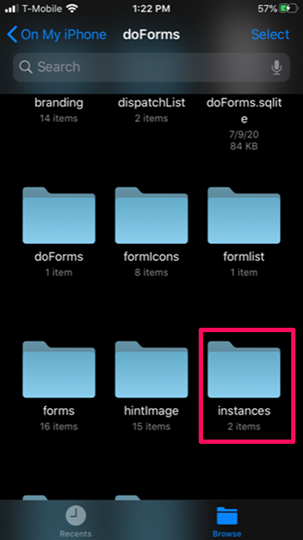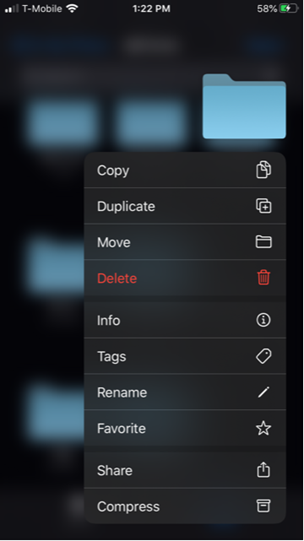 Alternatively, you can use the Select option in the upper right corner to select the Instances folder and then tap on the Share icon that appears on the bottom left corner to email the folder to support@doforms.com