The report writer is a consolidation tool used to combine multiple form submissions of the same form into one report. You can use any data input field and well as any fields from one table container within the form. Please follow the guide below to begin building a report.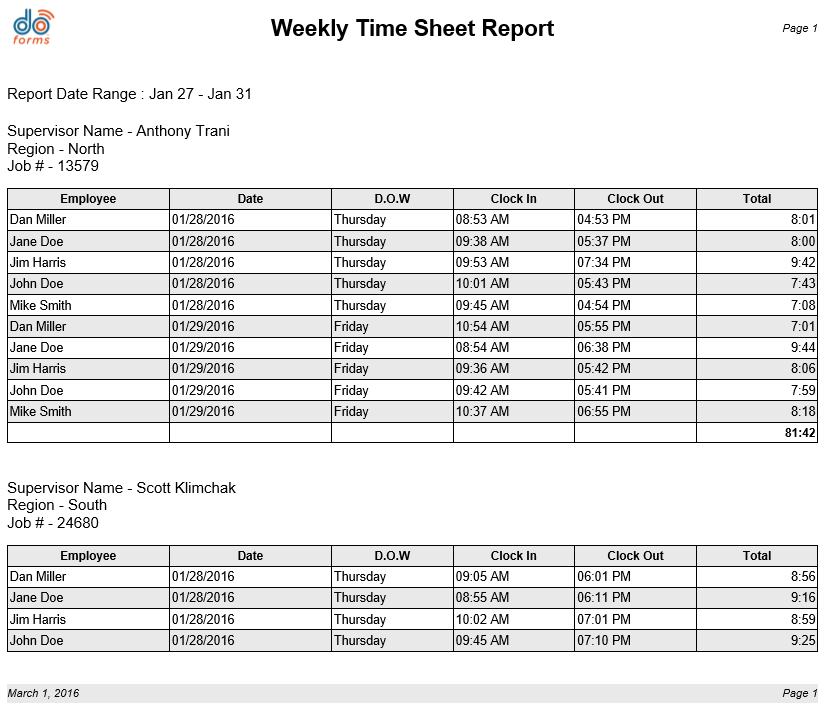 The report writer is included with any doForms Professional or Dispatch license. In order to use the report writer your account must have an active balance of credits. Each time a report is created and then executed a credit will be deducted from your account. For example, if I run a weekly report on Fridays at 9am, every Friday morning at 9am when my report runs, a credit will be deducted. This does not mean that every email address I send my report to will be an additional credit. Report Writer uses 1 credit per report no matter how many people you want to send it to.
To check how many credits your account has, log into your doForms portal and check the upper right hand corner. To purchase additional credits please have the administrator of the account log into the portal and click on the My Account tab followed by the Purchase Credits option.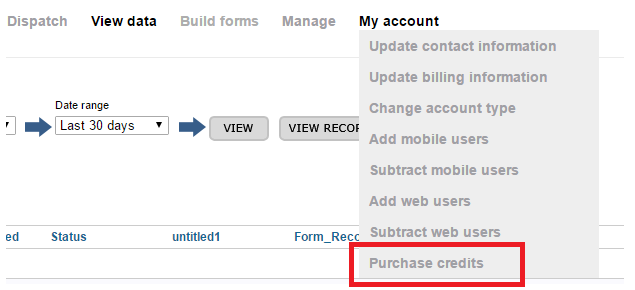 Tools