Job Log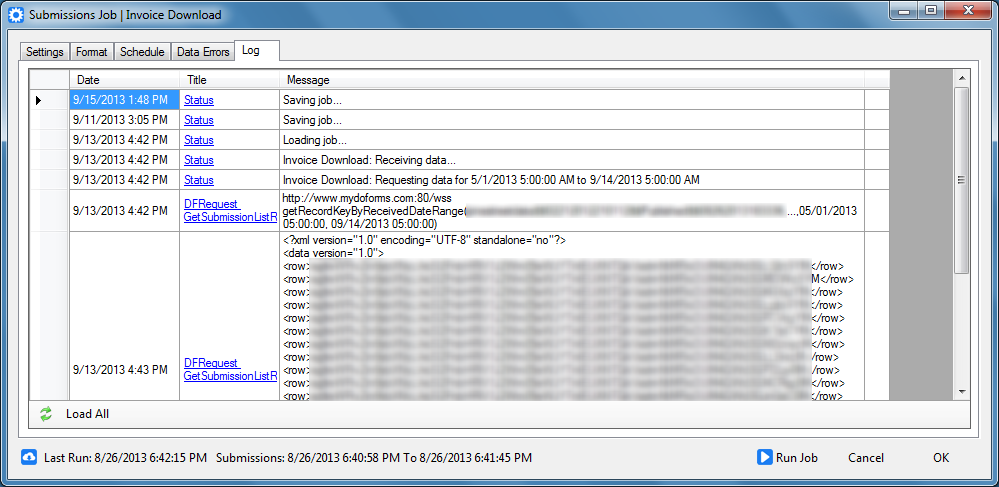 The Log tab presents all entries written to the detailed log that were created by the current job. Choose Tools | Detailed Log... on the Main screen to view the raw log files.
Only the most recent log file is loaded by default. Click Load All to load all the log files in the log directory.
Click Refresh to re-load the most recent log file.
Note that only log entries created after upgrading to version 1.3.3 or greater will be visible here.