Execution Log
Each time a job runs a record is created in the Execution Log, which can be seen in the bottom half of the main screen: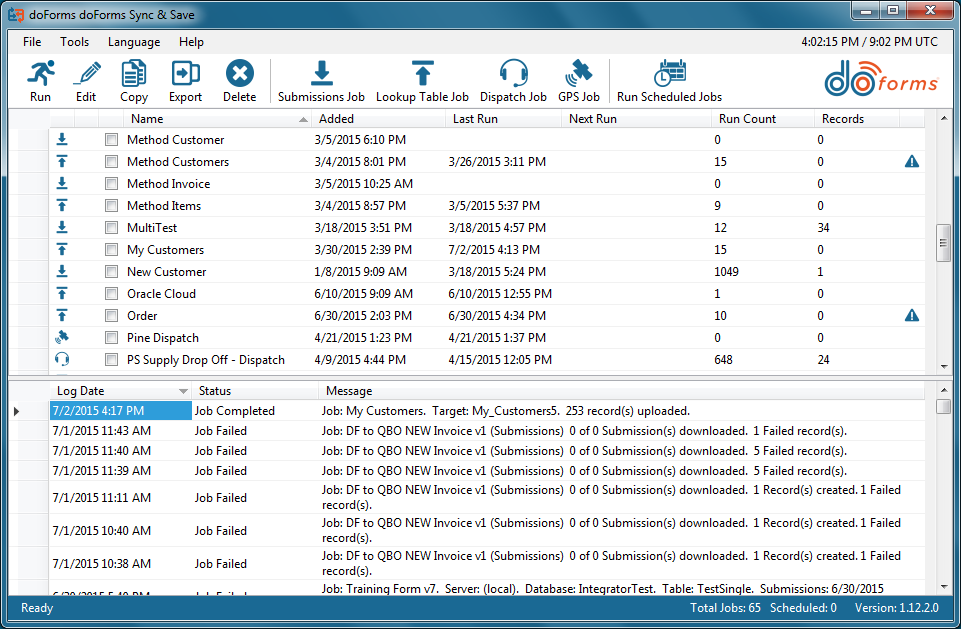 A "Job Failed" status indicates that an error was encountered. If a job failed the last time it ran, an exclamation mark will be displayed.
Submission Errors
If Sync & Save is unable to process a submission, it stores the submission and any associated error. You can view these errors on the Errors tab: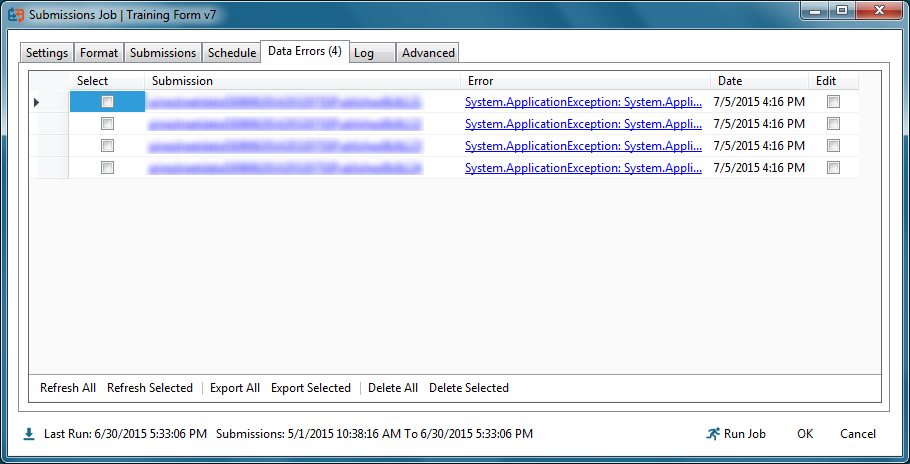 Click the Submission link to view the submission, or the Error link to view the complete error.
Date is the date the error was encountered.
Edit will be checked if the submission was downloaded as an edited submission (the Download Edited option is selected on the Advanced tab). If there is a specific process for edited submissions defined (for instance the Edit SQL Statement for all SQL type exports) that process will be used to process the submission.
Once the source of the error has been resolved, you can re-process the submissions by clicking Export All or Export Selected.
If the problem is caused by incorrect submission data, use the View Data tab of the doForms portal to edit the submission data. Once the submission has been edited, click either Refresh Selected or Refresh All to re-download the new submission data before attempting to process it.