Encryption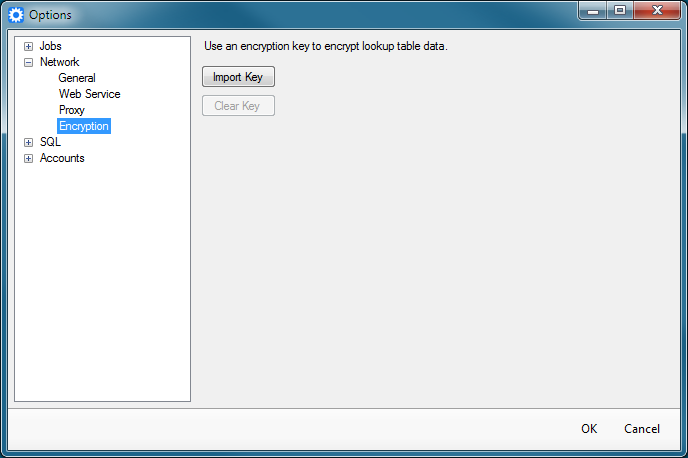 If your doForms account includes lookup table encryption, doForms will provide you with an encryption key that must be imported into Sync & Save before your data can be encrypted.
Click Import Key and browse to the provided encryption key.
Note that it is possible to turn off encryption on individual jobs.
Available beginning with version 1.11.27.