doForms provides you with the ability to brand both your mydoforms website and the mobile app by replacing the doForms title graphic with one meaningful to your organization or project.  You may use the same or different title graphics in the website and mobile app.  But the title graphics MUST BE EXACTLY 320 pixels wide by 72 pixels tall and in a PNG file format.  Use of transparent backgrounds is recommended for best results with header background colors.

Website Branding

To brand your mydoforms website:
1. Click on the Manage tab
2. Select Account
3. Click on Change Website Branding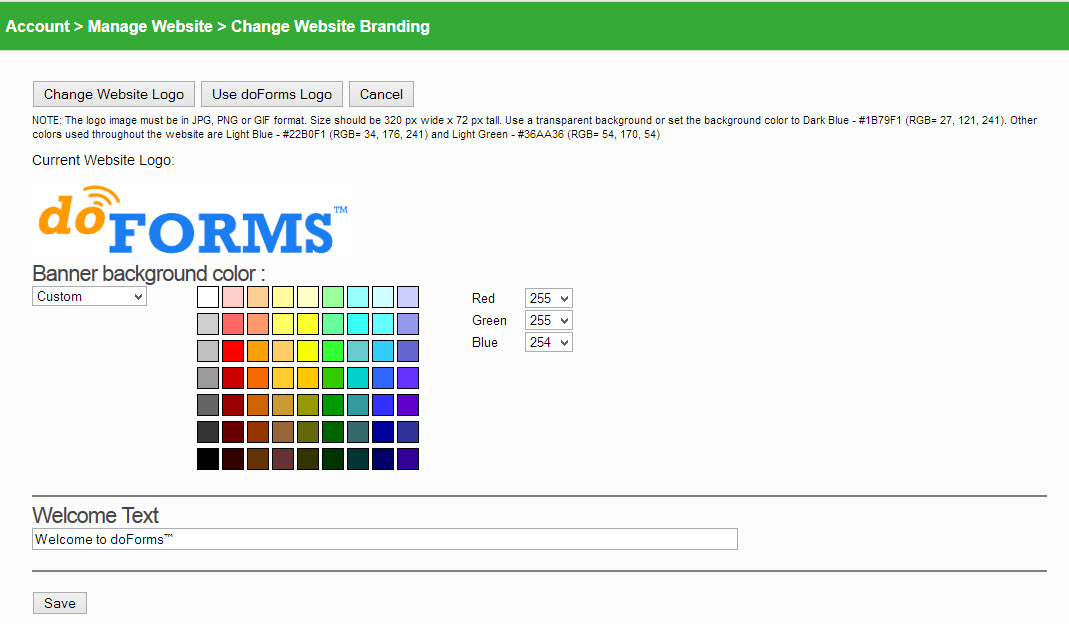 Use the controls in the illustration above to
1. Change the Website Logo (Title Graphic)
2. Change website top banner  background color
3. Customize the Welcome Text
Be sure to click Save when done

Mobile App Branding

To brand your mobile app:
1. Click on the Manage tab
2. Select Account
3. Click on Customize Mobile App User Interface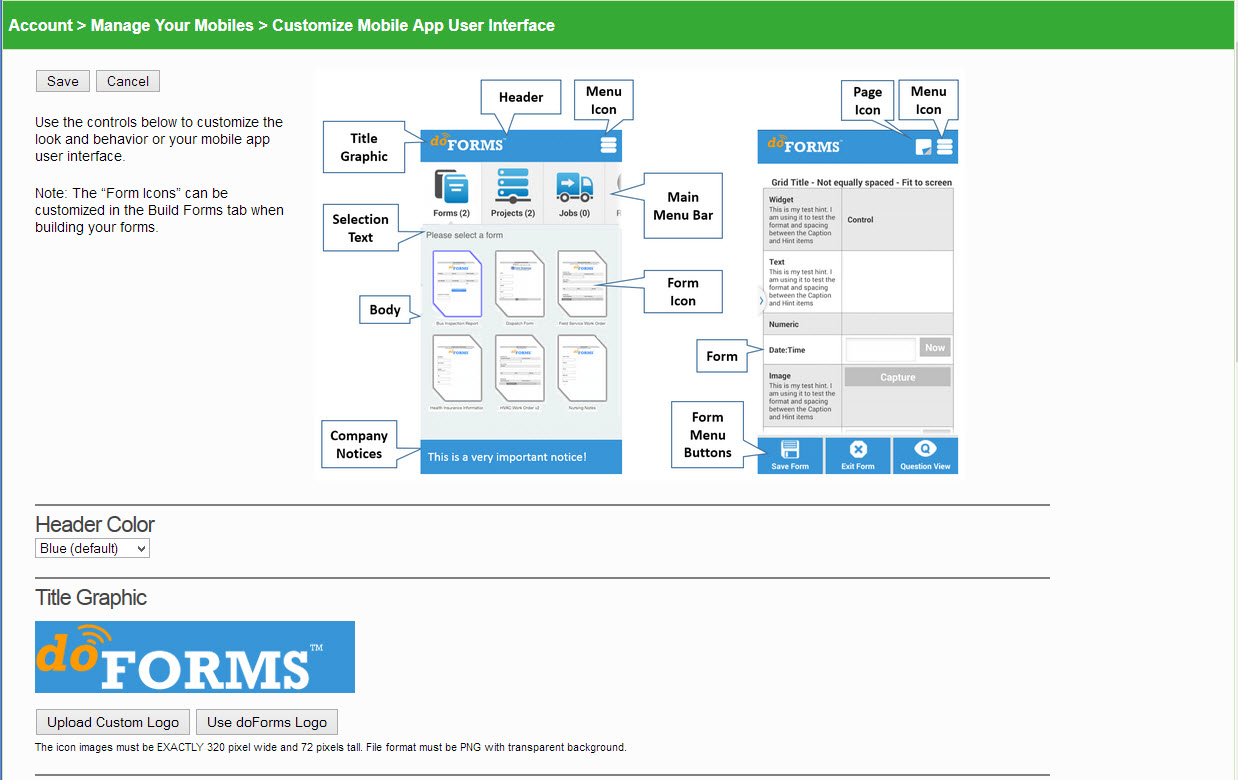 Use the controls in the illustration above to
1. Change the Title Graphic (logo)
2. Change the app Header Color
Be sure to click Save when done

The Customize Mobile App User Interface page provides many additional controls for making the mobile app look the way you want.  For a detailed explanation of all its function see http://support.doforms.com/hc/en-us/articles/203451674.
Read more about Branding, UI Customization, Notices and other way to customize the doForms user experience.