doForms provides a system for you to create and publish "Company Notices" on your mydoforms website, and/or to "push" such notices to your mobile devices. On the website, notices will appear in the left hand column of the Home page. On mobile devices, notices will appear in the Notice Alert Bar as well as on the Notices page.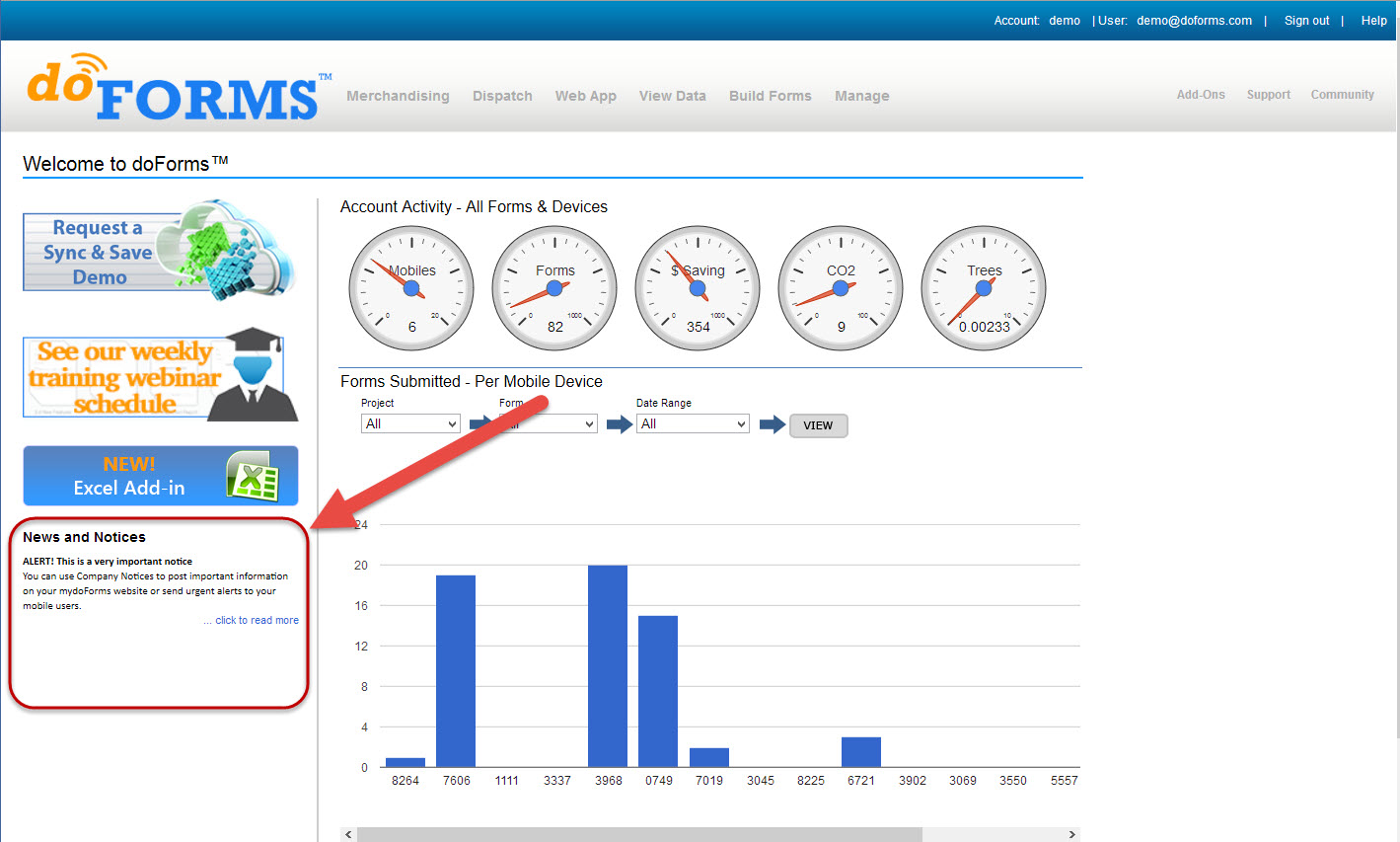 The example below illustrates the Company Notices function in a fully customized doForms mobile app User Interface (UI). Tap on this alert bar to display the full text of the notice, as well as an optional HTML link to even more information. Once read, a notice can be "dismissed".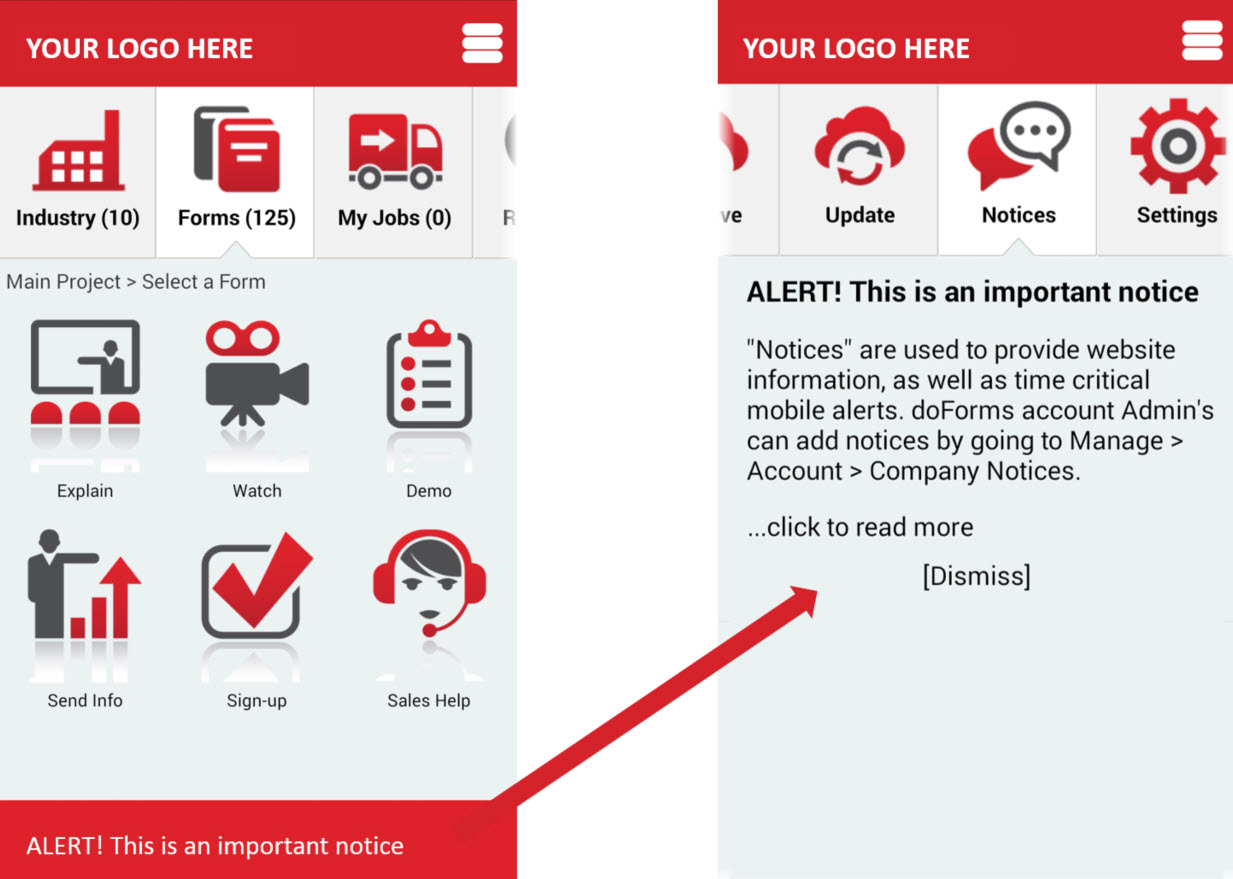 To create a Company Notice:
Click on Manage
Select Account
Click on Company Notices
The on/off controls at the top of the page determine if website or mobile notices are to be displayed at all. Be sure to click the Save button when making a change to the top section.


To add a new notice, click the Add button beneath the existing notices. Type your notice. The "Title" will be shown in the mobile app notice alert bar. Use the "More ..." field to enter an optional URL for additional information. Enter an "Expiry Date". Designate if the notice is to be displayed on the website and/or mobile units. Be sure to click the Save button when done.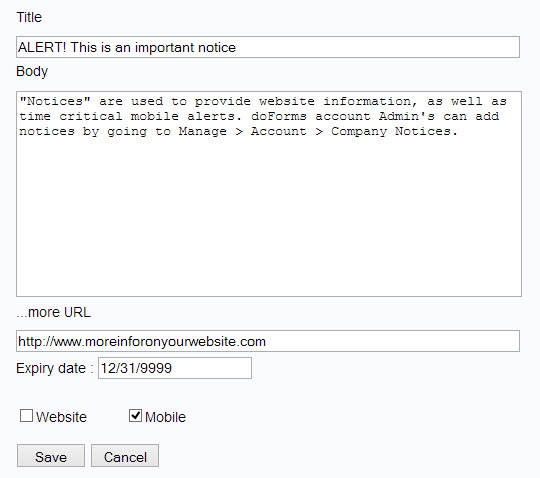 Read more about Branding, UI Customization, Behavior, Notices and other ways to customize the doForms user experience.