In addition to the Standard Report Template, doForms allows you to create Custom Report Templates. Custom templates have a number of advantages:

Provide much greater control over format of the report

Can apply Excel calculations and functions to your data

Can include Excel charts and graphs generated from your data
Custom Report Templates are created using the notion of an Excel Template file.  These template files are simply Excel worksheets that have been "Saved as… Excel Template". Note that doForms ONLY recognizes Excel 97-2003 and Excel 2010 Template formats (xlt, xltx, xltm). See the Create Reports article for more information on how to create and use Excel Report Templates.

To manage your Excel Report Template, in the Build Forms tab click the Build Forms > Resources menu, then select Manage Excel Template. The dialog below will open with a list of all report templates that have been set up in the Build Forms tab.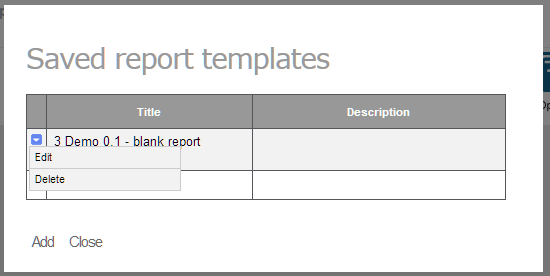 After the Excel Report Template has been created on your PC (see the View Data tab section), follow these steps to upload it to your doForms website:  
Go to the Build Forms tab of your website.
Click on the Resources menu.
Select Manage Report Templates.
Click Add.
Click Upload Report Template.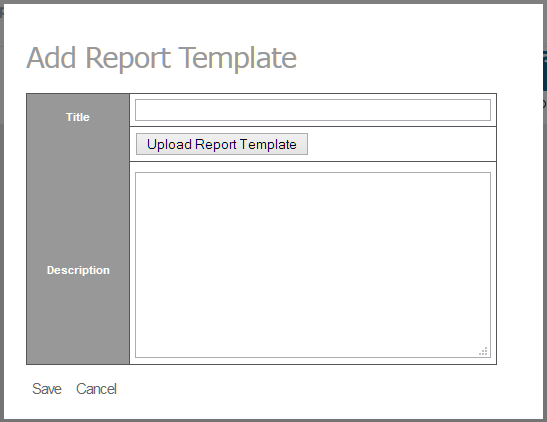 A "File Upload" dialog will open. Browse the files, then select your Excel Report Template file and click Open.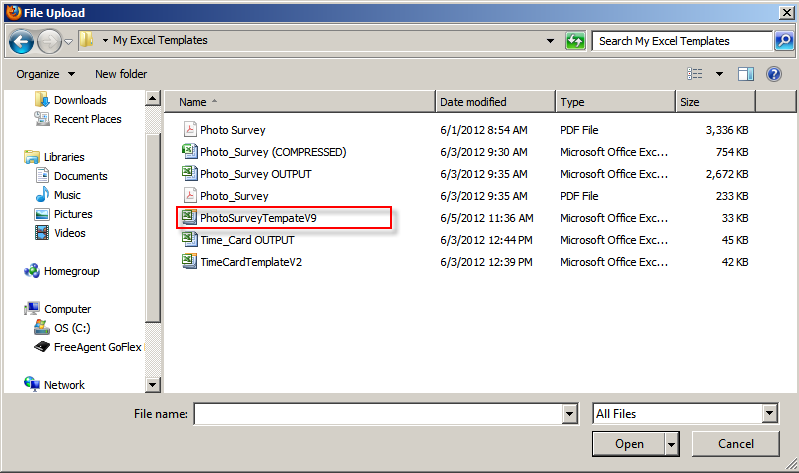 Give your template a name and description, then click Save.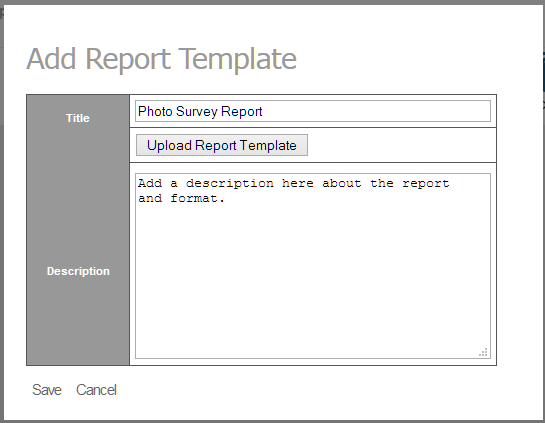 Your template will be added to the Saved Excel Templates list.

Click Close.

Repeat the steps above to load additional report templates into your Build Forms tab. Click Close when done.

See the Creating Reports section for more information on how to create and use Custom Report Templates.

TIP: When you upload a report template, this template becomes available for use with any form in your account provided that the data names are exactly matching.