Menu Button
Once you have opened a form, the Web App menu buttons provide key functions, such as starting new forms, opening already created ones in order to edit and review them, save to continue later, submit, delete or print current form.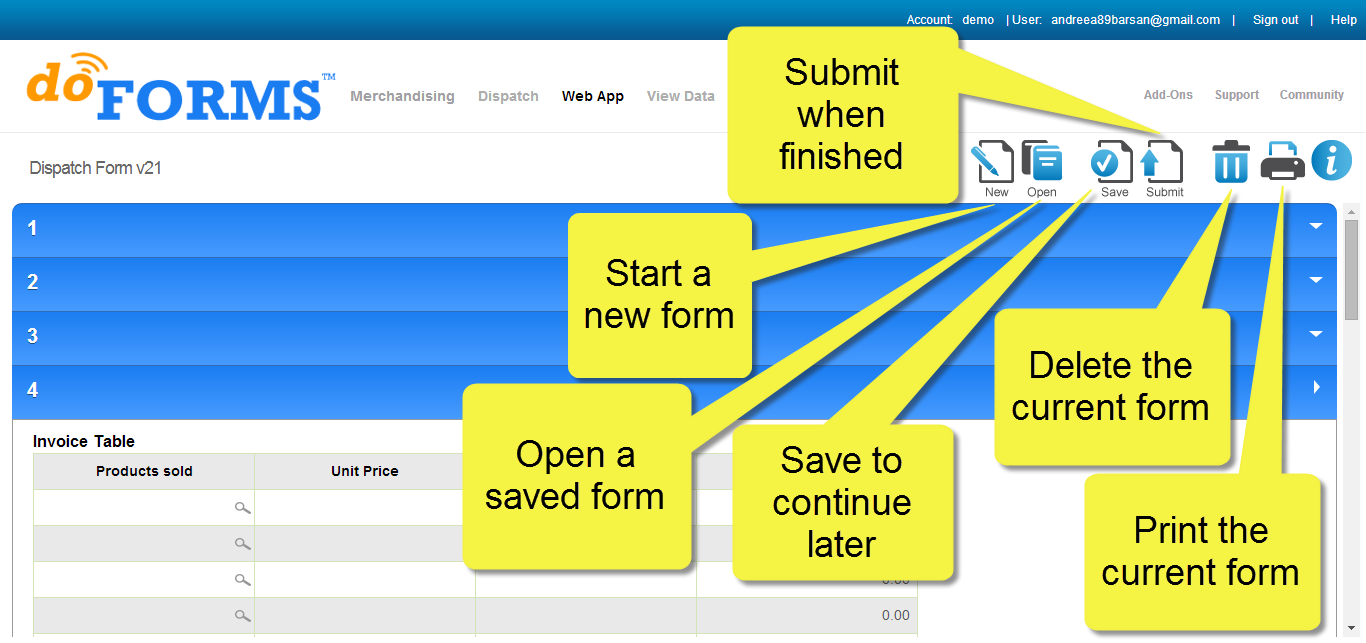 Starting a Form
The New button allows you to start filling out a new form.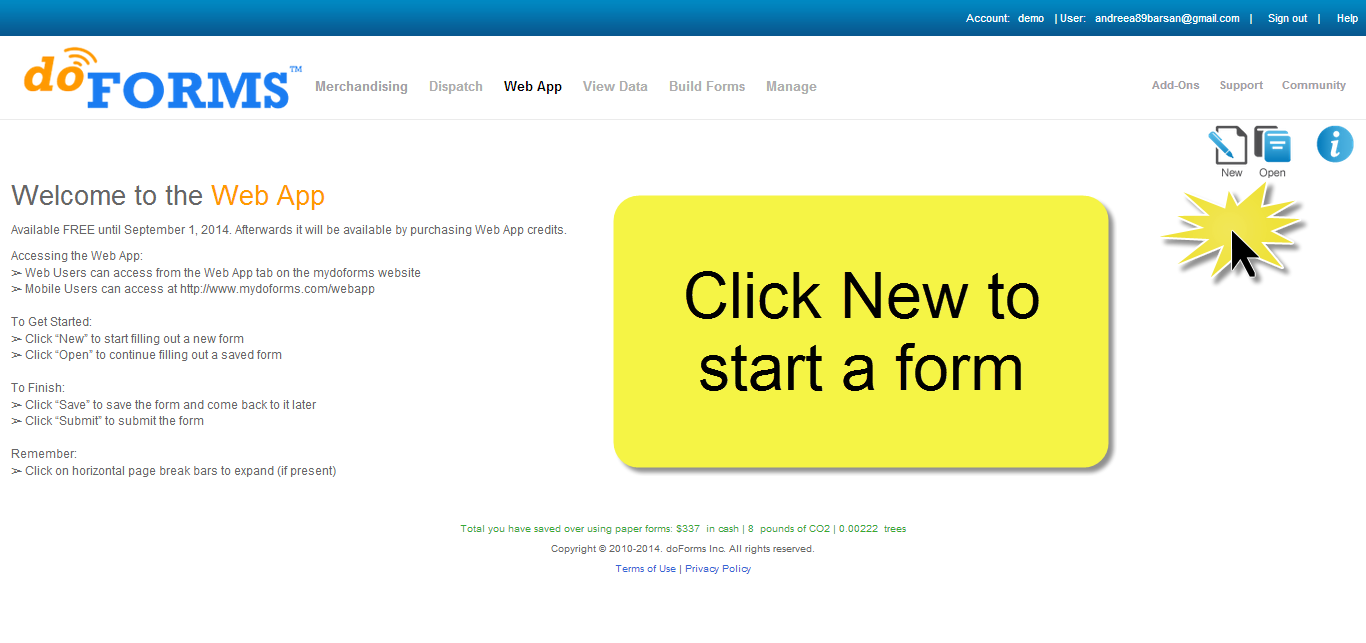 Forms can be organized into projects. Select the Project first and then select the form within the chosen project. Press New to proceed further or press Cancel to quit the process.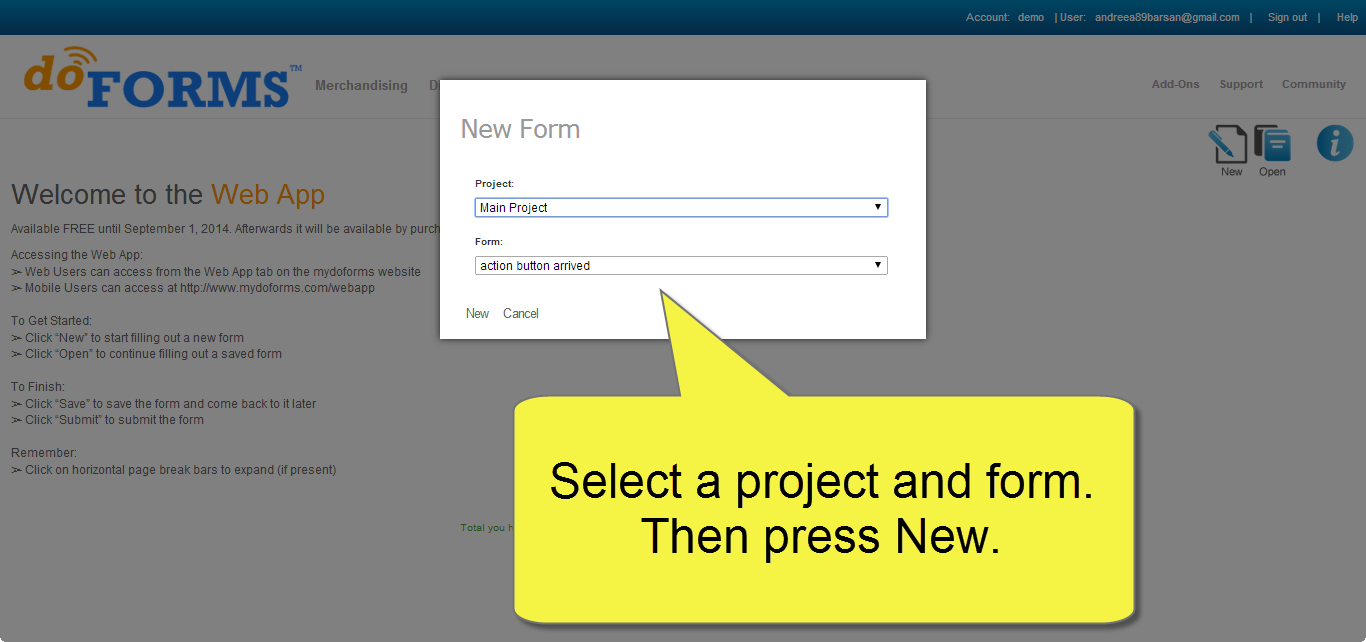 Completing a Form
The Main Menu from where you can coordinate your activity is situated on the top left of the window. In the far left you can navigate through the pages of the form. The top right caption tells you the name of the form you are currently working on.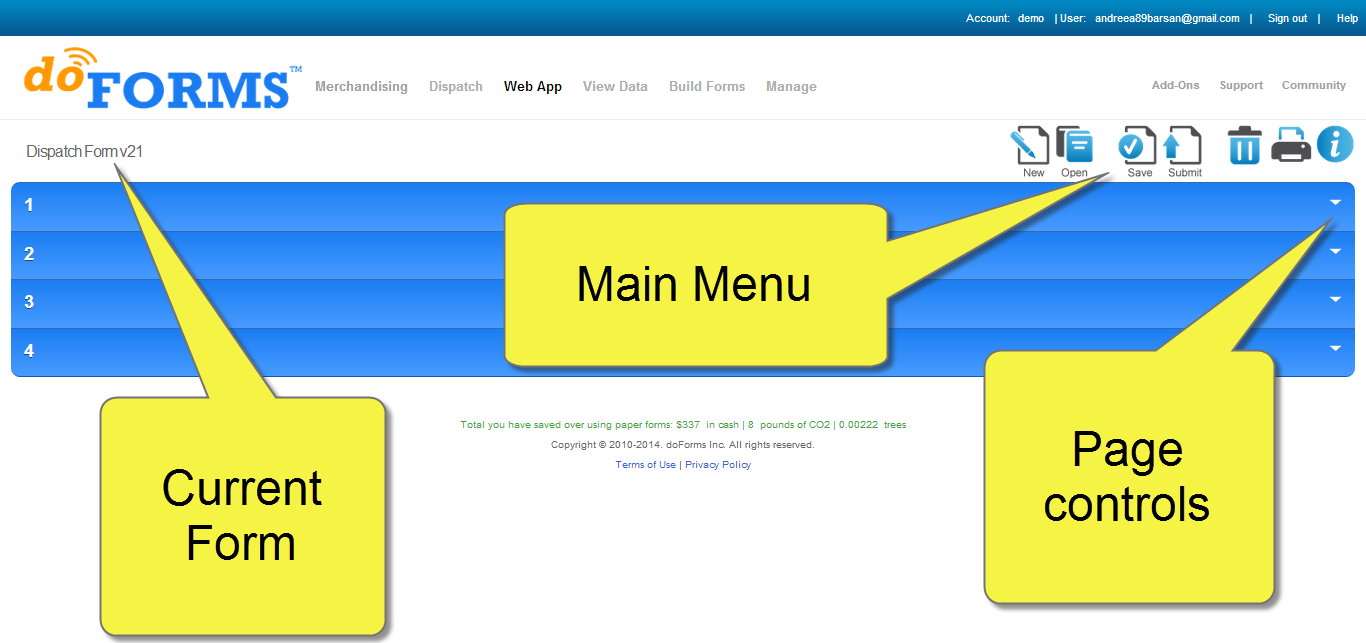 The right arrows (in the blue bars) open the pages of the form. You can open or close a page by clicking on its bar.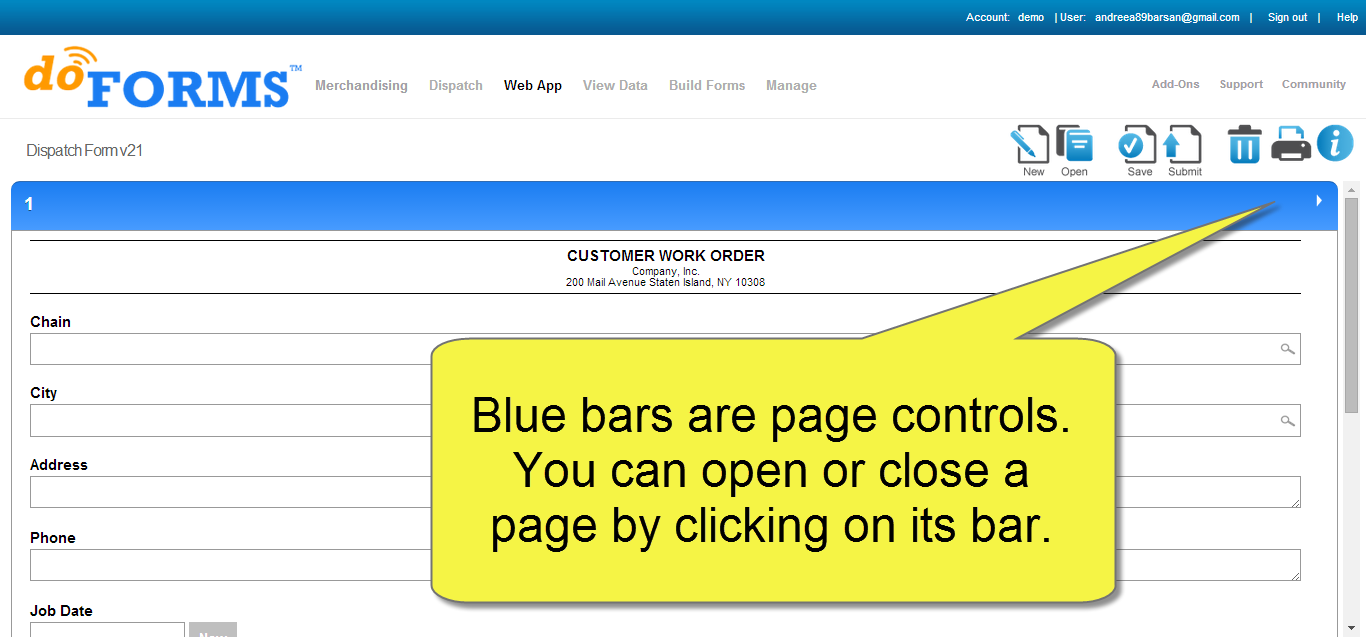 If you ever need to use multimedia actions in your form, you can add signatures, images, video and audio files by uploading them from your computer or personal storage devices.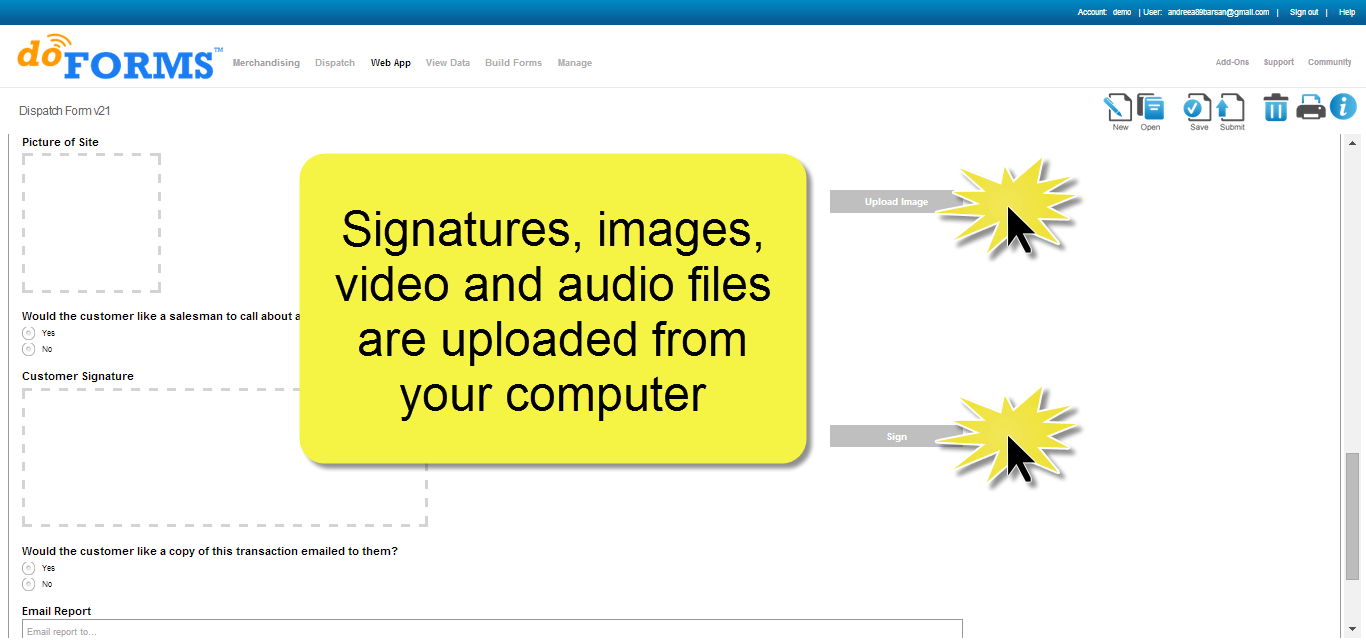 For the location, barcode and NFC functions, the values have to be inserted manually.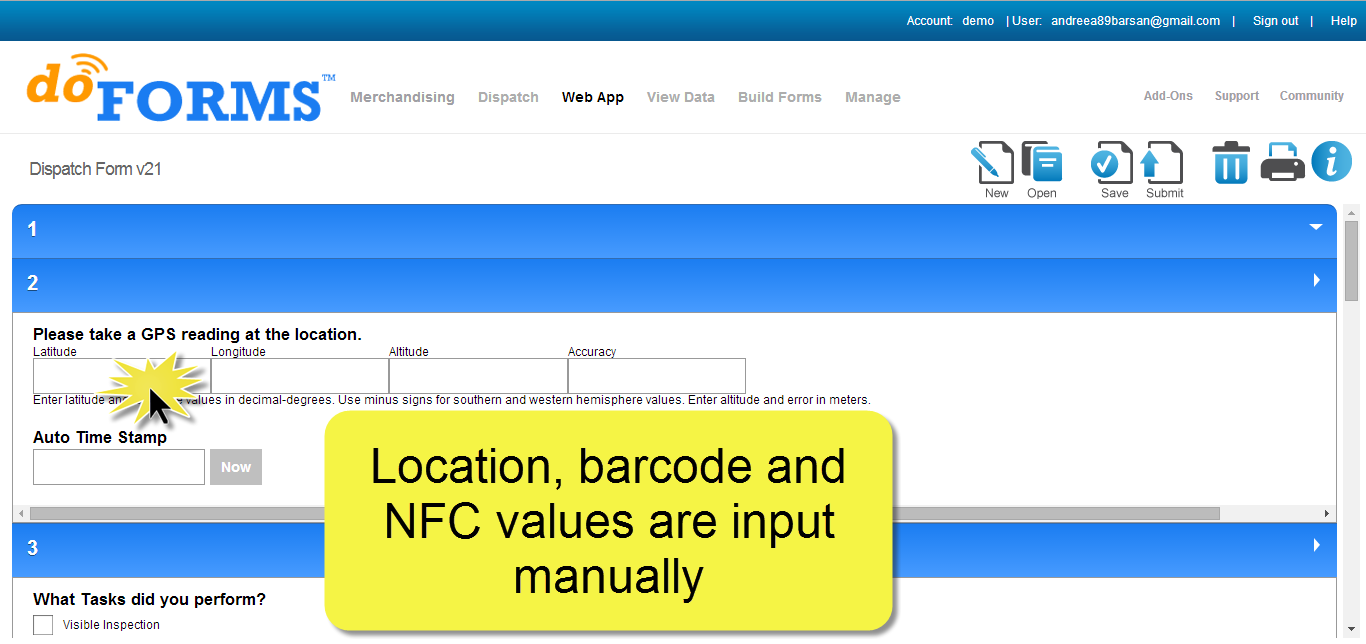 Saving a Form as Incomplete
If you want to save the progress you made so far, there is the option of saving your form as incomplete; you can do this by pressing the Save button. You will be notified of this action by a pop-up window, like in the example below.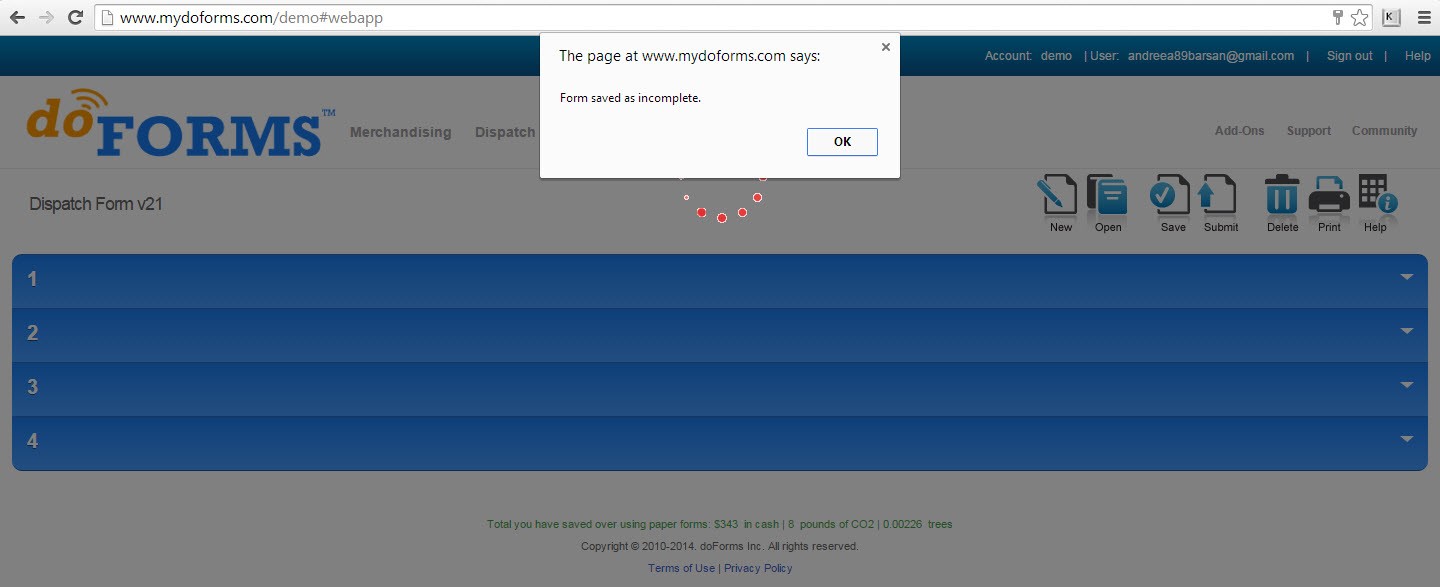 You can open an incomplete form at any time by pressing the Open button. A dialogue box will prompt you to select the Project and the incomplete form you would like to proceed with.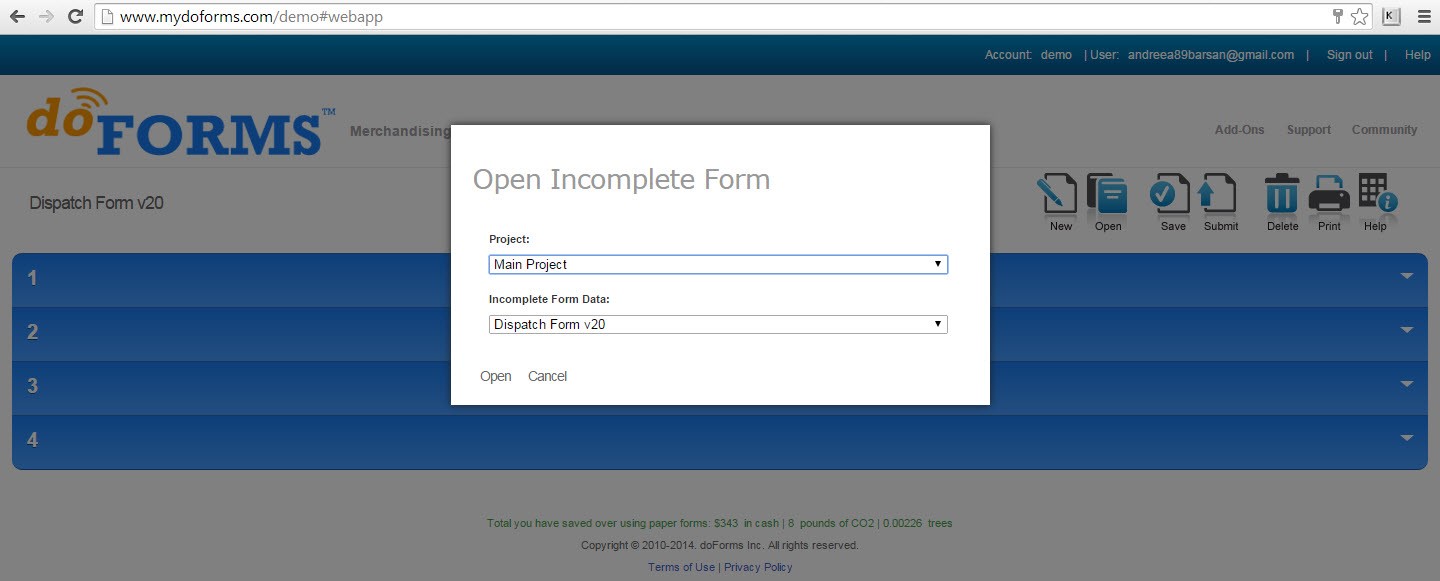 Submitting a Completed Form
Once you saved your finished work, you have the option to submit the completed form. Simply press the Submit button to perform this operation.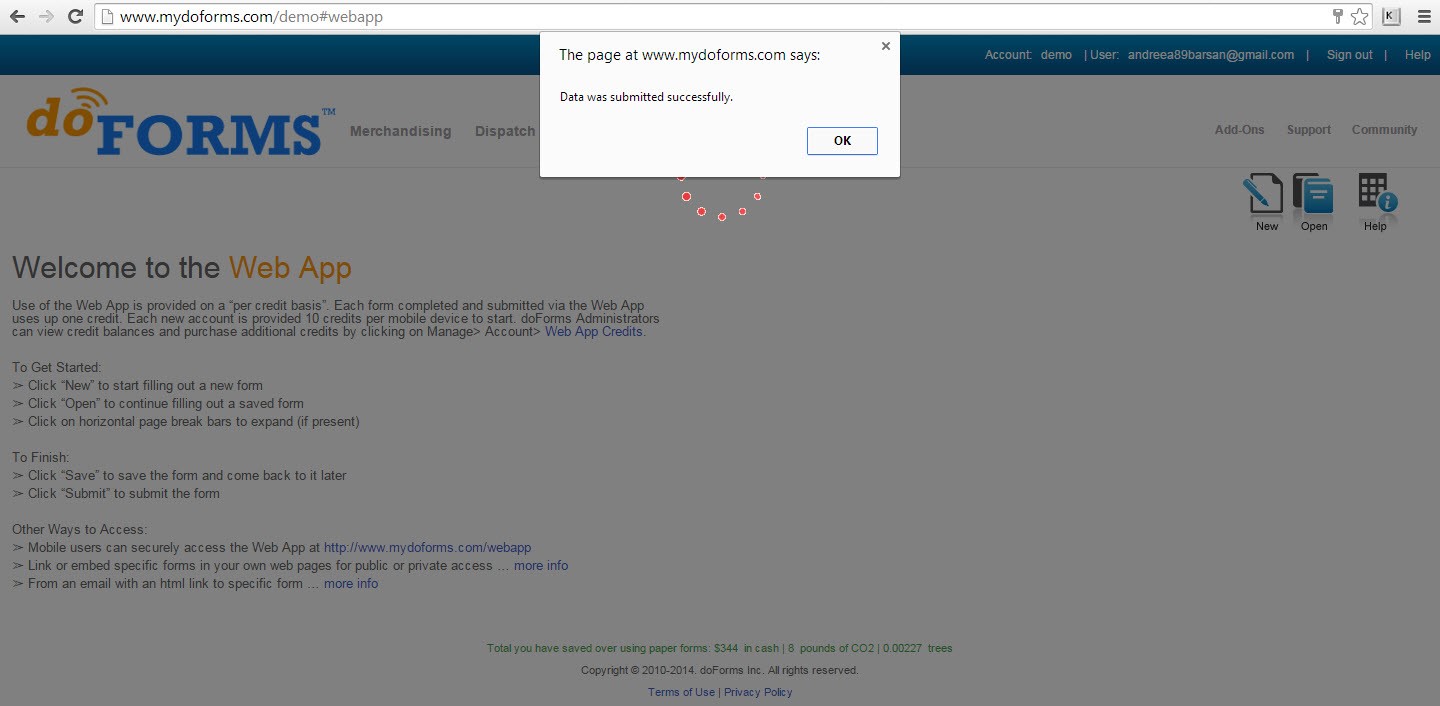 Browser Compatibility
Most current versions of:
Internet Explorer

Firefox

Chrome

Safari